We understand that when you come to Three Rivers Orthopedics you are looking to lead a full and active life. That is why we are dedicated to providing you a calm, compassionate environment, strive to keep you informed, and work to help you recover quickly so you can get back to living your life. We do our best to provide the ideal patient experience.
At Three Rivers Orthopedics we have a world-class team with Orthopedic Surgeon Jonothan Miller, MD, Orthopedic Specialist Rob Lamberton, PA-C and Orthopedic Nurse Karen Daniels, RN. Together they have over 50 years of experience in Orthopedics.
At Three Rivers Orthopedics we tailor your care to your needs. In most cases we aim for non-surgical interventions, but we have the knowledge and experience to offer a full-scope of surgical interventions if that is what you and our team decide is best for your care. At Three Rivers Orthopedics: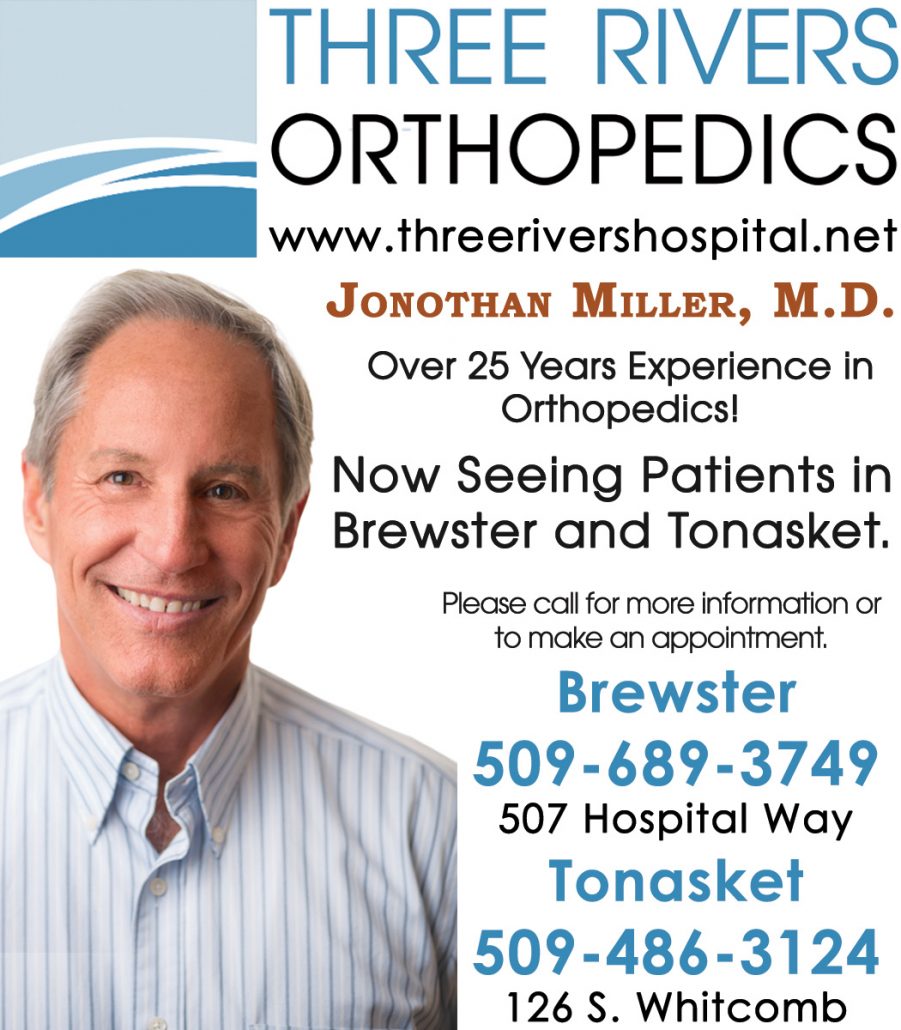 Our Family Cares About Yours
Some of the services we offer:
Joint Injections
Total Joint Replacement
Sports Medicine
Treatment Arthritis
Urgent Care for Sprains, Strains, and Broken Bones
Arthroscopic Hand and Wrist Surgery
Arthroscopic Foot and Ankle Surgery
Arthroscopic Knee and Hip Surgery
Pediatric Orthopedics
Serving Patients Across Okanogan County, Seeing Patients in Brewster and Tonasket.
Our Providers:
---
We serve communities all across Okanogan and Douglas Counties including Brewster, Pateros, Bridegeport, Mansfield, the Methow Valley, Winthrop, Twisp, Methow, Carlton, Tonasket, Omak, Okanogan, Oroville and Riverside.
To learn more, check out Dr. Miller's videos on our YouTube channel.
YouTube Playlist
Click here to add your own text