Commissioner Leslie McNamara at Three Rivers Hospital has spent the last year increasing her understanding of hospital governance and ability to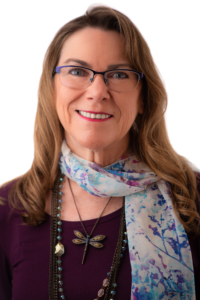 enhance board effectiveness through participation in the Washington State Hospital Association's (WSHA) Health Care Governance Education program. Participation included attending webinars and peer learning events on a variety of topics, ranging from fiscal responsibility to cyber security and risk assessment.
Three Rivers Hospital is proud of McNamara for her dedication to equipping herself with the best skills to meet the needs of our patients and broader community. She will be recognized at the WSHA Health Care Governance awards dinner on Wednesday, May 13 from 5:30 – 7:30 p.m. at the Seattle Airport Marriott. The dinner is scheduled the evening before the WSHA 2020 Safety & Quality Leadership Summit, which will take place on Thursday, May 14.
"I think WSHA's Governance Education program is valuable," McNamara said. "Part of our responsibility as commissioners is to make informed, well-considered decisions, and this program provided me with a greater understanding of hospital functions and the role of the board. It was time well spent."
"Leslie jumped in with both feet as soon as she was appointed to the board in 2017, and we're lucky to have such involved and passionate commissioners at Three Rivers Hospital," said CEO Scott Graham. "Governance training and education is something our board takes seriously as part of their role in guiding the direction of the hospital."
The Washington State Hospital Association (WSHA) launched the WSHA Health Care Governance Education program in 2019 to help increase the skills and expertise of those who govern Washington state health systems. This includes members of boards of directors and public hospital districts' elected commissioners. Fifty-nine individuals representing 29 hospitals and health systems across Washington state earned their WSHA Health Care Governance certification, and 105 individuals logged at least one credit hour in 2019.
"As health care leaders, we have a responsibility to educate ourselves on how to best assist our hospitals and health systems in meeting the needs of our patients and the greater community," WSHA Hospital Governing Boards Committee Chair Buffy Alegria said. "The WSHA Health Care Governance Education program is a valuable opportunity to expand our knowledge."
"Excellent governance is essential to excellent hospitals," WSHA President and CEO Cassie Sauer said. "We are inspired by the popularity this program has garnered, as it shows the commitment our health care leaders have to improving their own skills to better serve their communities."
Three Rivers Hospital is a 25-bed Critical Access Hospital serving the largest geographical public hospital district in Washington state. They offer a 24/7 ER staffed with physicians, acute care and swing beds for recovery and healing close to home, inpatient and outpatient laboratory and radiology services, and a full-spectrum family practice and specialty clinic offering general surgery, orthopedics care and surgery, women's health and gynecological procedures, and non-chemotherapy infusion treatments. The hospital is located at 507 Hospital Way in Brewster, and the Three Rivers Family Medicine clinic is located at 415 Hospital Way.