Ready to log in to your health care record?

NEW USERS: MyCareCorner Access
Our hospital or clinic will provide you with an email (if you provided an email address) or a printed copy of instructions for accessing the MyCareCorner website.
New Account Registration Instructions (English)
Guía del paciente sobre el uso de MyCareCorner (Spanish)
---
To learn more about MyCareCorner, watch this educational video: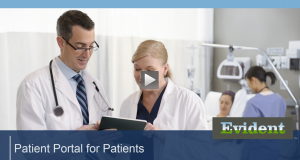 ---
Frequently

Asked Questions
What is a Patient Portal?
The MyCareCorner Patient Portal is an online tool that goes a step beyond simply displaying information. It can help you manage your health care easily and securely.
Where does my health information in the Portal come from?
All the information you see when you access the Patient Portal comes directly from your Three Rivers Hospital or Three Rivers Family Medicine electronic medical record. The Patient Portal provides you with easily accessible and up-to-date medical information in a summarized format.
How do I log in to the Portal?
Please see the above linked documents and video for instructions on creating a new account or accessing your existing account.
Is my information safe?
Yes, your information can be accessed online only by you and specific people you have given written permission, such as family members or a health care proxy person. In addition, a "time out" feature helps protect your health information if you accidently leave the Portal page open.