Enjoy reading testimonials from some of our patients! You can submit your own by completing the form below.
If you would like to submit other feedback or ask a question, please use our main contact form HERE.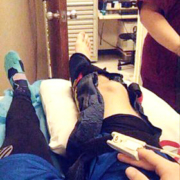 I'm from Soap Lake, Washington. On January 29, 2019 I was admitted to your hospital due to torn MCL injury in a high school basketball game vs. Liberty Bell. I came in with a lot of pain and I didn't think I could stand it, but thanks to your amazing nurses I was treated fast and on my way! You guys had the best service and awesome nurses, and I just want to thank every one of you guys for everything!! I have been back playing sports for almost a year now and it's all thanks to you guys!! I appreciate every one of you.